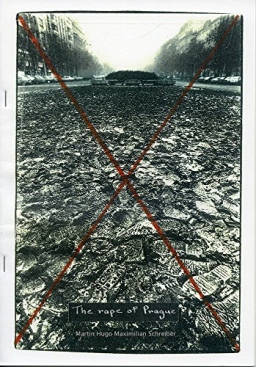 PRAGUE IN 1989.

The BONUS IN THIS BOOK IS THE LINK OF the whole artist's website beneath them the photographies of early young unknown MADONNA, Prague, cowboys, lifestyle, nudes....

Martin Hugo Maximilian Schreiber (born 14 June 1946) is a Czech-American photographer. He is best known for his photography of female nudes, among them Madonna when she was a model struggling for being a dancer in 1979, and has been called the "Guru of Nude Photography."



Before being a worldwide famous photographer, Martin H.M. SCHREIBER is an immigrant from Prague. Nothing was simple in all his life. He had to be strong and harsh to survive, facing his being a foreigner, being different and attacked for that. He kept from this experience the strong desire to be versatile, down-to-earth, organised and a warrior. His story with Prague is like a love story : full of curiosity, nostalgia, missed dates, rejections, grief and hopes. Martin H.M. Schreiber met History too, being one of the witnesses of the events of 1989.
Numérique

doc
Disponible jusqu'au 14 déc. 2018